HydraFiber® has arrived in Australia
A proven engineered substrate provides growers with a reliable, high-quality solution.
In the current climate of growing media supply, where ingredient sourcing and cost is becoming an issue, a new high-quality advanced substrate has become available from Profile® Products in America.
HydraFiber® is manufactured with a unique Thermally Refined® process that combines wood and bark and refines them in a pressurised vessel. This creates singulated, small-diameter, long, thin strands with large surface area that can be blended at various percentages into media recipes and is a proven replacement for coir and perlite. Because this product is an engineered, manufactured substrate, it is not subject to many of the harvest and production variables that can limit the availability of peat, coir and other mix components.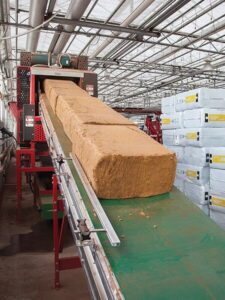 "We are thrilled to bring HydraFiber to Australia so growers can begin to experience all the benefits, from reduced operational costs to impressive plant health," said Jennifer Neujahr, director of business development for HydraFiber. "It won't take long for them to start seeing better margins and better plants."
The substrate has enjoyed a large take-up in America with most of the large production nurseries adding it to their media blends. It arrives in Australia in wrapped, compressed 50-pound bales and is 'spun back out' using a specialised machine supplied by AgriNomix in Oberlin, Ohio.
Growers using HydraFiber blends report equal or better root structure compared to other mixes on their bedding crops, succulents, tropicals, perennials, vegetables, hemp, woodies and more. It delivers higher air space than other popular substrate ingredients and creates a superior, root zone environment while providing more available water for plant uptake.
HydraFiber's tremendous surface area makes water work more efficiently. Water is held on the surface of the fibre and is more readily accessible when the plant needs it. The pot may look dry from the top, but below the surface, it may be clear the plant does not need watering.
HydraFiber is imported into Australia by Transplant Systems in Melbourne and has gone through production nursery trials successfully. It's available on the east coast in custom blends from Go Grow in Ballina.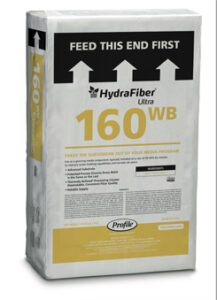 ---