Negotiating the career 'lattice'
By John Fitzsimmons
Whether your working life is just beginning or is somewhere further along, while the initial vision might be climbing the career 'ladder', the reality could well be negotiating the career 'lattice.' An individual's journey to a rewarding and satisfying working life could be via either route. It's the outcome that counts.
In my formative years and personal circumstances, there was little thought of a 'career.' The aim was to 'get a job' and hopefully keep it or get a better one down the track. By 'better' it usually meant greater financial reward often reflecting greater skill, responsibility, risk or experience.
In some ways today is a little different, except that the job opportunities and skillsets sought are mutating, appearing and disappearing rapidly, and in ways barely known or recognised five minutes ago. Also, the ponderous and lagging way that bureaucracy imposes itself on the recognition of skills and qualifications doesn't help.
The fate and future of labour-intensive skills and job opportunities is similarly a double-edged sword. Many tasks still have to be done physically and in the moment, while many creative and fine human skills are yet to be replaced by machinery or more economically affordable technical options. Of course, even these are now under challenge from Artificial Intelligence (AI), a concept that many of us probably do not fully comprehend, and one of which even the experts are currently debating the pros and cons. Personally, I was totally unprepared for the ramifications of 'the digital age', with lasting effects even after much adaption; a newer generation may be finding themselves similarly challenged in the AI age.
Obviously, versatility, adaptability and foresight are (and always have been) valuable commodities.
One big advantage of the current information age is just that – you can quickly find a lot about almost anything, AND you can far more easily become aware of trends and opportunities (and pitfalls) than before.
Those currently in education streams or rewarding employment might consider what follows for future consideration, otherwise, we will stay focused on those who are perhaps looking for a change, whatever the reason/s. Interestingly, and contrary to traditional logic, recent cost of living pressures and recession fears have seen more people changing jobs for job security. And more than half of people surveyed (ref bankrate.com) expect to change jobs within 12 months!
Career change – why?
Firstly, why would you consider a change to your working life? There are many factors that can prompt such curiosity, desire or need.
A realisation that you have chosen a direction or position that does not interest or reward you or does not suit your personality. You are not happy (anymore?)
Seeking a better work-life balance, either following a long period of over-work or changed personal circumstances. This is very common at this time.
A desire for work with more purpose or meaning, and more closely aligned to your values and/or interests.
A wish to have more control over your own life or to express yourself more creatively.
A desire to help and service others or the world/environment in a more meaningful or tangible way.
Wanting to return to work, but not the previous work, after a break, e.g., pregnancy or after an extended period of travel
Wanting to start afresh or restart your (working) life.
In recent surveys the main reasons people are currently seeking career change are more money, a more balanced life, job security, and career growth.
Sometimes such questions surface when you are 'burnt out' or come to new realisations upon returning to work after an extended break.
Interestingly there are many real-world examples, especially in recent times, of dramatic 180-degree work changes – the professional who gives it all up to grow grapes and make wine, the executive who switched to hands-on healthcare, the academic who would rather grow pumpkins, the media specialist who loves their new gig in retailing. Notably, many such changes are away from high pressure commercial jobs to gigs more connected to 'natural' or 'human' situations.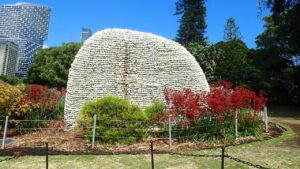 If you're considering change it can mean starting a (new) career at the beginning – again. You wouldn't be alone though. Research for employment website SEEK shows that nearly 40% of people have switched to work in a completely different industry in their lives, and another 37% would consider doing so in the future.
When employees traditionally think about career moves, they think about promotions or
moving "up a ladder." Yet, there are many different types of movements you can make in your career to broaden your skills, build up your network, and increase your visibility. This "lattice" versus "ladder" approach toward careers is more reflective of today's organisations.
The traditional vertical movement is usually to a higher position in an organisational structure, usually to realise wages/salary, status, and/or responsibility. It is often suggested you aim for a position up to two steps higher – one that you are capable of but will also build your skills and experience.
Lateral moves might not change your situation materially in the short term but can build your skillsets and experience for future moves.
Focusing on the lattice idea, a backward or downward move could be for various reasons such as:
to a position that 'rewards' you in diverse ways such as personal fulfilment, less stress, more time for family or self, or
to a position where it is easier to gain new skills and experience for more upward opportunities in another stream in the future
Of course there is the option of a complete move out – a professional or physical relocation out of a whole field, an organisation, or a division of a large organisation. This is more likely when your personal desires, aspirations and skills no longer align with your current role (or employer). It has been described as 'job crafting.'
For many people, a career change is daunting and there can be a significant fear of failure, and a fear making the wrong decision. One specialist however, points out that this is totally normal and you should be prepared for feelings of self-doubt through a career change process. They say you can overcome this fear by reminding yourself why you're looking for a change, and by doing plenty of research so there's little doubt in your mind that you're making the right decision.
Similarly, career change in some fields (e.g., the 'professions' of law, medicine, academia) can create concerns around status. Again, the advice is "it's your life and you deserve a rewarding career … do your homework, be sure about your career change and your reasons of why."
Working the change
If change is in your vision, then don't forget to consider life's realities. If you're going to be 'off the track' for a while – which can be weeks or months, or having to resume studies, the everyday bills and expenses will still likely be turning up. So budget and save, or otherwise finance your transition where necessary. This may even involve selling a vehicle or other assets, changing living arrangements, giving up some privileges or 'luxuries' etc. Be prepared for challenges or unexpected circumstances.
After considering the questions as to 'why' (above), the next step becomes a bit more 'what can I do?' and 'where could I go?' A lot of this can rest on deeply personal contemplations of 'who and what am I?' This is part of a self-assessment process of which understanding yourself is an important part.
Using that information, identify new careers or fields into which you could realistically fit. Use all information at your disposal – talk to people (including current and former workers in the areas of interest), search online, read trade journals, go to trade shows and conferences, or where possible, visit physical sites (privately or as part of public group tours). Get a broad and detailed feel for the roles you are considering. What looks great on the outside could be a bit grittier when you get on board – and vice versa. Many roles that are outwardly boring and mundane can be mentally highly engaging and challenging.
As one employment expert commented, "Online research can't replace speaking with people who are doing that work on a day-to-day basis and who can give you an honest view of the role and industry."
Especially try to identify emerging trends in these areas – you and your skills could be in great demand next month, next year, or now, with the addition of a specific skill qualification.
As you drill down and hone your option list, use the many resources (especially but NOT only online) to identify various roles and opportunities that match you and what you could bring to those roles.
When applying for new roles, especially in new fields where you might not be known or readily accepted, you may need to be more proactive than usual – build networks and do your homework. Knowledge and contacts are highly valuable in addition to skills and experience.
Take your skills with yourself
Remember you are a whole package that includes experience, attitudes, and skills that are transferable. Those skills may relate to use of certain tools (manual, computer software, vehicles) as well as production or administrative systems, people skills and negotiation etc. One list recognises:
relationship building skills
It has also been suggested that many people do not recognise many of the skills that they may actually already have. It has also been pointed out that marketing yourself, presenting your personal strengths and talents, is not bragging!
Consider your list of skills, experience, needs, and expectations as a living document which will change over time. Your unique combination of experience, education, skills, interests, and knowledge can be packaged and repackaged in different ways to fit many different roles and environments.
Research for SEEK found 87% of people feel it's important for the values of their employer to align with their personal values, while a further 84% feel that a company's values play an important role in their decision to apply for a role.
Main image: How do you stand out in the jobs market? First, ask why you might want to change, then manage the change (Image: John Fitzsimmons)