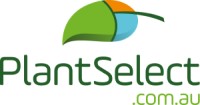 PlantSelect.com.au is a unique e-commerce website connecting people looking for plants (landscape professionals, nurseries, councils, etc.) to people who grow or supply plants.
Growers or suppliers upload their complete plant growing lists, including pot and/or container sizes to the PlantSelect website.
People (landscape professionals and nurseries, councils, etc.) looking for plants select plants from our database or Grower/supplier lists.
When a quote is requested, the selected plants are matched to growers and suppliers of those plants who are then notified by text message and email inviting them to submit a quote.
This saves time and money for both the landscapers and growers or suppliers.