By John Fitzsimmons
As someone originally trained as a 'generalist' it is easy to find the specificity of today's training landscape somewhat challenging to navigate. I certainly don't envy young people now trying to start their journey and find their way in the working world. However, they do have three big advantages – choice, flexibility and support.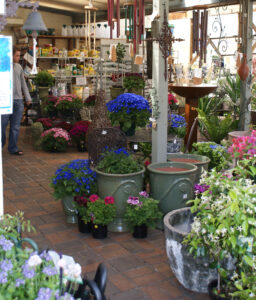 Once upon a time, if you started out in one field, there were not insignificant constraints on moving off the established path. These included society (read employers) looking askance at you if you were seen as something of a career gypsy, as this was not associated with the expectation of a long-term commitment from both employers and employees.
There was often also a higher value placed on the investment made in foundation qualifications which implied longer terms in one's original field to realise a return on that investment (refer to 'commitment' above). If there were needs or opportunities for gaining additional complementary qualifications or training along the way, preferably supported by the employer, to invest in a longer mutually beneficial engagement, then all good.
However, a sea-change came with the arrival of more regulated requirements for proof of competencies and specific skills. Keeping up with the job's requirements became a job in itself.
Consider this against a background painted more recently, where young people finishing secondary school have been told to be prepared for a career 'lattice' instead of a career 'path'. Working lives often become a three-dimensional game of snakes and ladders where career 'progress' could involve one step down and two sideways before ascending again. The key was, and still is, to find an entry point.
Thus, today, we can see people change jobs more frequently and even swap industries more frequently. This is now broadly accepted by society, and even encouraged and facilitated by governments, such that is often the norm. As long as your armoury of training, skills and experience is relevant to the moment.
But how do you negotiate this environment?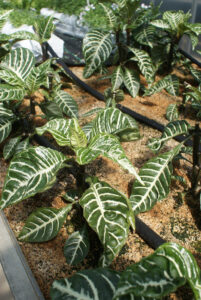 One online training company includes a course navigator which runs through a decision tree, asking:
What is your motivation to study?
Career change?
Upskill?

Personal development?
On the job training?

What field or subject?

E.g., Horticulture – Short Course? Certificate? Need help?

Online? In-class? Blended?

Return to work?
Hobby?
So it depends on who, what and where you are now, and what you need and desire for the present and the future. It also considers what you might want to do with your future, given your current situation including age, health, current employment, financial and other resources, lifestyle choices and other factors.
Some explainers
In Australia, most 'approved' qualifications, education and training and study courses fit the AQF (Australian Qualifications Framework), delivered through the Australian Government Department of Education, Skills and Employment. The AQF is split into 10 levels, ranging from Certificate 1, all the way through to Doctoral Degree, with higher education awards including levels 5-10. A registered training organisation (RTO) is a provider registered by ASQA (Australian Skills Quality Authority, or a state regulator) to deliver nationally recognised training and qualifications. Vocational Education and Training (VET) provides workplace skills, technical knowledge and qualifications for jobs and careers.
Registration by ASQA confirms that the provider is capable of meeting government standards and is permitted to issue nationally recognised qualifications. There are currently about 4,000 RTOs in Australia. Nationally Recognised Training (NRT) consists of training packages, qualifications, units of competency, accredited courses, and skillsets.
The Commonwealth Register of Institutions and Courses for Overseas Students (CRICOS) is the official Australian Government website that lists all Australian education providers offering courses to people studying in Australia on student visas, and the courses offered.
Some training organisations offer courses which are not within the AQF and do not deliver recognition of learnings within the AQF. Nevertheless, especially for people seeking personal development, or those wishing to gain an initial insight or introduction to a new industry career path, such courses can be considered.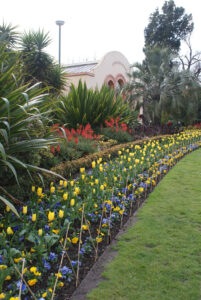 As an example, a Certificate in Specialised Horticulture course is offered online* but not from a Registered Training Organisation. The website clearly states: "We're a private training company. We do not offer AQF qualifications".
The course "gives you the skills and knowledge to become a horticulturist. Start a new career in horticulture … you will learn all the fundamentals of potting, soil testing, taking care of trees, treating weeds, pests and diseases."
"Studying a short course could be a good option before jumping into a Certificate 3 in Horticulture or Higher Education to get a feel for the industry," the website says.
"While our courses are not specifically nationally recognised qualifications, online courses are beneficial for numerous reasons and potential employers regard additional study highly.
Not only do they prove an applicant's interest, effort, initiative and dedication, but an online course also helps to build confidence in the applicant and can set your resume apart."
Whereas, within the AQF, the University of Melbourne's Burnley Campus offers the subject Plants in the Landscape (HORT90033) that "explores the identification, selection and design use of plants in urban landscapes. The content includes an introduction to botanical nomenclature, plant selection, sources of information, planting design, planting plans, the design use of major plant groups, and recognition and identification of representative plants."
On completion students should be able to:
Discuss planting design and plant selection and applications to landscape design
Recognise, name and describe a selection of landscape plants
Analyse the design use of plants across different urban landscapes
Describe methods of preparing planting plans for landscape use
Discuss issues important in the maintenance and management of plants in urban landscapes.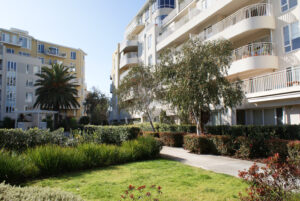 As a higher-level example, Burnley offers a Graduate Diploma in Urban Horticulture (CRICOS code 061122G), a 100-point program, made up of:
Compulsory core subjects (4 subjects, including Plants in the Landscape, 50 points)
Elective subjects (4 subjects, 50 points)
This allows applicants to select elective subjects from a broad range, to follow their own interests, and leave the course "with knowledge and practical skills in the planning, installation and management of vegetation across a range of urban landscape applications.
You'll study the science, function and identification of landscape plants, as well as their propagation, cultivation and use. You'll also learn how soil, water and growing conditions impact plants."
The four compulsory subjects are:
Urban Soils, Substrates and Water 12.5 pts)
Horticultural Plant Science (12.5 pts)
Plant Production and Establishment (12.5 pts)
Plants in the Landscape (12.5 pts)
Plus four electives (each 12.5 pts) from 18 options ranging from Managing Urban Landscapes and Plant Health to Tree Growth and Function, and Designing Green Roofs and Walls.
Education and training, obviously, usually comes at a cost, sometimes with discounts, concessions or payment terms available. However, especially through and after the recent pandemic, several State governments have offered free training in selected subjects to attract more people into economic areas short of applicants. As far as horticulture goes, most of these opportunities are pitched at production horticulture (food crops) and the food supply chain. Nevertheless they remain opportunities for enhancing knowledge and experience, and broadening opportunities in working and everyday lives.