Raising Rarity: A community approach to plant conservation
By Dr Megan Hirst, Russell Larke and Matthew Henderson
Raising Rarity aims to increase public knowledge and awareness of rare plants and plant communities throughout Victoria. The project uses an innovative approach to save rare and threatened flora by assessing the horticultural potential of rare species, introducing these species into cultivation, providing an opportunity for home gardeners to grow these plants at home, and contribute to the ongoing conservation of these species.
Many of Australia's rare plant species are restricted to ecosystems that are severely threatened by habitat loss. Sadly, when plant numbers decline in the wild, so does the genetic diversity within these populations, leading to an overall decline in species richness. Conservation strategies for the protection of rare and threatened plant species requires a multi-tiered approach, involving organisations across government, botanic gardens and industry bodies. Management strategies include the protection and management of species within their natural locations, translocation programs to new sites within similar habitats, ex-situ conservation of germplasm material, storage and preservation of seeds, and increased propagation material from rare species for long term storage and safe keeping.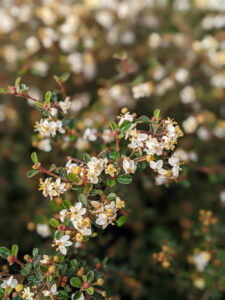 The Royal Botanic Gardens Victoria (RBGV) plays a leading role in the conservation of plants through biodiversity research, management and education programs designed to protect rare and threatened plants. We manage two extraordinary landscapes at Melbourne and Cranbourne that connect over two million visitors to nature, inspiring them to act for nature in their own lives.
The Raising Rarity project is designed to engage home gardeners in playing an active role in the protection of Victoria's rare and threatened plant species within their own gardens. In essence, the project aims to select threatened flora suited to gardens and make these plants available to home gardeners. All of the selected species are listed as rare and threatened in Victoria, and need to display desired horticultural characteristics, including attractive and/or long-lived flowers, interesting foliage, unique forms (e.g., compact habit), pest and disease resistance, and adaptability to environmental conditions. Key to the success of the project is for the RBGV to assess each selection against these characters through a research-based approach. Assessments of plant growth and performance will be undertaken both in nursery containers, in the Cranbourne Gardens research pots, and in-ground throughout the Australian Garden. In addition, the project needs to determine the viability of selections as nursery stock, assessing propagation methods of both seed and cuttings.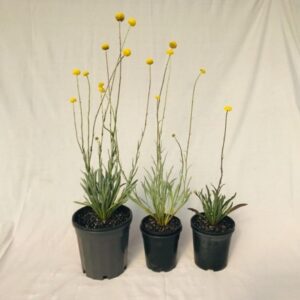 An initial pilot study found multiple species were able to be propagated effectively and we were excited about the performance of these species in both potted culture and in the garden. A number of these species are new to cultivation and have been earmarked for future Raising Rarity plant sales which will be open to the public. However, we also found that some species (due to their very nature) do not perform well using traditional propagation techniques and therefore require further investigation into novel propagation techniques to ensure we do not overlook these species that otherwise have horticultural potential. Excitingly, in addition to these previously trialled species, we have commenced the propagation of a further ten species that we believe have the potential to be introduced to the nursery industry.
Another key objective of the project is to establish reliable propagation methods for the ongoing conservation of these species. With an understanding that seed can be a limiting factor for many rare species, we are developing seed orcharding techniques and facilities to expand seed availability and retain genetic diversity, as well as investigate methods in asexual propagation from multiple populations, to conserve genetic diversity and to continue to build stock plant holdings. We are hoping that the Raising Rarity project can be facilitated at scale and the popularity of these plants become welcome additions to suburban gardens. Furthermore, the program will provide a meaningful opportunity for the community to provide sanctuary and be actively involved in the ex-situ conservation of our beautiful rare and threatened Victorian flora species.
Acknowledgments:
Australian Alpine Education and Research Grant Program – The Alpine Garden Society Victorian Group for providing funding for the pilot study of the Raising Rarity 'Alpine Collection.'
Meg Hirst: Megan.Hirst@rbg.vic.gov.au
Russell Larke: Russekk.Larke@rbg.vic.gov.au
Matthew Henderson: Matthew.Henderson@rbg.vic.gov.au