Options for upskilling and getting qualified
By Dan Austin
It might come as a surprise if you've been out of the education system for some time but gaining a formal qualification in horticulture is easier than it's ever been.
While no mandatory training is required to work as a horticulturist, formal qualifications make you all the more appealing to employers. Along with your parchment also comes knowledge, experience and confidence, a combination to set graduates up for long-term success in the industry.
Under the AQF (Australian Qualifications Framework), formal qualifications in horticulture and related industries are generally gained by studying a range of what are known as units. Once enough units have been passed successfully to satisfy the packaging rules of a qualification, a parchment is issued to the successful student.
In a post-COVID19 world, the methods by which you can access training and unit content have improved and diversified out of necessity. It is the silver lining that came out of the pandemic cloud. While there is no substitute for face-to-face training, it isn't always practical or possible for many people, so the fact that online training has vastly improved over recent years will be good news to many. From the functionality and framework of the training platforms to the confidence of facilitators in navigating the online environment with students, things are a long way from where they were two or three years ago.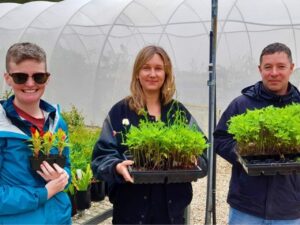 In addition to making training available to a wider audience, setting up qualifications for online delivery is also benefitting students who study face-to-face. These students now receive hands-on training in the classroom and all the traditional resources but in addition, have the opportunity to access the online materials too and double down on content.
A great thing about having a national qualifications framework is that you can study from anywhere, and with any RTO (Registered Training Organisation), and the units will be recognised across the country and by any other RTO. For example, you can start a qualification in Tasmania at TASTAFE and finish it at a TAFE or private provider in Queensland. Things are a little different in Victoria, as although you can still find training that comes under the national framework, there are qualifications offered that are not compatible with the AQF.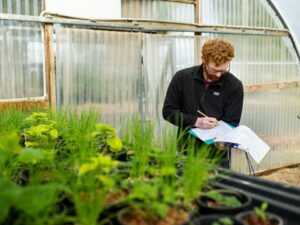 Another great thing about nationally accredited qualifications is that units will often be common to several qualifications, for example, the unit AHCPCM303- Identify plant specimens forms part of over twenty different qualifications from the AHC31319- Certificate III in Sports Turf Management to the AHC31120- Certificate III in Nursery Operations and so on. This commonality of units makes it easy and affordable, if you are already studying one qualification, to potentially turn it into a dual qualification or even more. For example, the current AHC30722- Certificate III in Horticulture requires the completion of seventeen units, several of which are common to the AHC31421- Certificate III in Conservation and Ecosystem Management. Within the qualification packaging rules a student can also import three units from another qualification to make up the seventeen units in total.
Clever and enterprising students regularly use this to their advantage. If they select all the common units they can while studying AHC30722- Certificate III in Horticulture and take the option to import three units from AHC31421- Certificate III in Conservation and Ecosystem Management they can gain both qualifications by just taking on an additional three or four units beyond what they would have had to study anyway to gain one qualification, potentially saving them hundreds if not thousands of dollars in fees. As well as saving time, this allows the students to get into industry sooner.
There is a line that can be crossed though, where the intent of a qualification can be watered down by deliberately choosing common units to save money, so it is always worth speaking to someone about unit options and the content that is covered or that you might miss out on.
Regardless of whether you train face to face or online, focus on a single qualification, or set out to graduate qualified in everything you can, it's good to know you have options. Options that allow greater flexibility in how, when and where you'll study. Options to adjust the duration of training and options to adjust the costs involved with training, so if you've been thinking about upskilling, there's no better time than now.
Main image: Conservation and ecosystem management students share many common units with horticulture students (Image: Dan Austin)