Six more Pathways in amenity horticulture
By Daniel Fuller
Over the last two issues I have written about ten different pathways you can follow in amenity horticulture. However, there are a lot more pathways you can take. Here are a few more for you to consider when planning your career in this beautiful industry of ours.
Arboriculture
Who doesn't love trees? They're arguably the most majestic of all plants, but most of us never really get to touch them in the amenity landscape field.
Arborists are the professionals who work with trees, diagnosing problems and rectifying them. You might start out on the ground crew, feeding fallen branches through the chipper, and making sure the area is safe from hazards. You might even work in traffic control. Maybe you might get to work in a tree on day one, whether 'it's using climbing ropes or an Elevated Work Platform (EWP). You'll want to at least have studied, or be studying for a Cert III if you're going to be doing that, while working under the supervision of an experienced climbing arborist. A consulting arborist is somebody who consults on tree health, provides recommendations and writes reports. They usually have extensive experience in arboriculture and a Diploma of Arboriculture.
Forestry
While arborists are the people focusing on specific trees, foresters are the people overlooking entire forests – including urban forests, timber forestry, and conservation.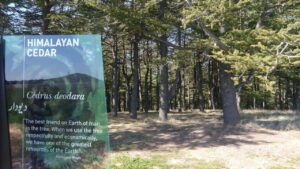 Foresters are responsible for ensuring the health of the ecosystem, managing wildlife habitats, controlling pests and diseases, and regulating the harvesting of timber. They have a deep understanding of ecological principles, as well as the ability to manage complex systems and make decisions that balance environmental, economic, and social needs. They rely on arborists to undertake individual tree surveys, perform pruning works, and remediate any pests or diseases on each tree.
Botanic gardens
There are many jobs that are offered through botanic gardens. If you're working for a Royal Botanic Garden, you may be in a scientific research role, or in maintenance making sure the plants are looking great, or you may be working in the gift shop or cafe.
You could even volunteer on the weekend in the gardens because you just love plants, or want to get a foot in the door for future paid opportunities.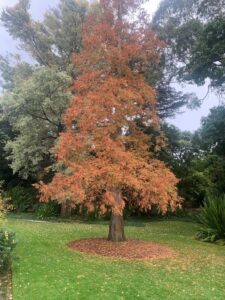 Horticulturists, botanists and other qualified plant people have the opportunity to work their way up to a point where they're able to curate collections that can potentially be enjoyed by hundreds of thousands of visitors.
Permaculture
Some people may say that a job in permaculture isn't really in the amenity landscape, because you're growing food. But those people have probably never been to a permaculture farm. Most of them are a living celebration of growing plants, and visitors are often encouraged to come and say g'day. I know a few people who work in a permaculture setting, and most of them have set up their own farm, are part of a commune, or they just got really lucky and landed a job working on a permaculture farm.
Jamie Sweetman is the head gardener at Yarra Valley Estate's acreage edible forest, where she grows produce for their kitchen and guides visitors around the garden on scheduled tours.
Green infrastructure
This is one of the most exciting career opportunities in the entire industry as far as I can see. As urban greening becomes a bigger deal for councils and the public, we're looking to the power of plants to provide urban utilities. From cooling to ecological services, to amenity, to water filtration, the science is in – green is good.
A career in green infrastructure can look completely different depending on the company you're working for. You could be working in a rooftop kitchen, growing fresh veggies for a local restaurant. You could be working to build and maintain bioswales and rain gardens that capture and filter rainwater, a resource that we can't continue to squander. You could be scaling giant skyscrapers, meticulously installing and maintaining green walls, and transferring your horticultural knowledge from the horizontal plane to a vertical one.
Indoor plant specialist
Interior plantscapes are big business. Think about your local shopping centre, hospital or office building: does it have any plants inside?
It takes a highly skilled interior plant professional to take care of these plants. They have different requirements to plants that are situated in outdoor landscapes. They need to be fertilised without stinking the place out and offending the occupants. They need to have their leaves wiped with horticultural oils without allowing the tiled floor to become slippery from those oils. There are a lot of logistics involved with getting plants in and out of a building in the first place. Working in indoor environments means you aren't working in the hot sun in summer, and you get to enjoy the comfort of air conditioning. This suits some of us more than others.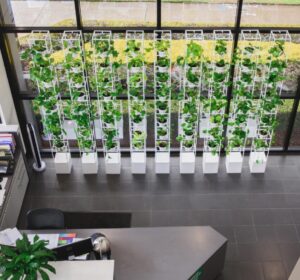 In conclusion, horticulture is a broad field filled with countless pathways that may take different steps along the way. You can choose a single niche or you can move from one sector to another gaining different skill sets along the way. It's your journey, so get creative and enjoy your career.
Daniel Fuller
M: 042 6169 708
E: hello@plantsgrowhere.com
Main image: Botanic gardens offer a variety of jobs all requiring different skills (Image: Karen Smith)